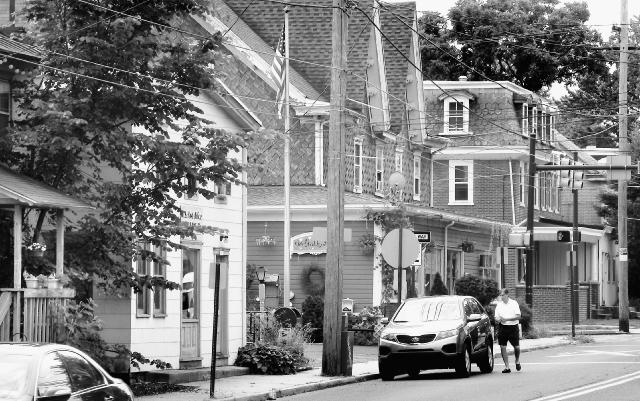 UPPER GWYNEDD — Construction of the proposed streetscape
renovations in the West Point Village of the township could begin this fall.

Township Manager Len Perrone said there's a chance the work could be completed this year.

What is more likely, according to Perrone, is that the installation of period lighting, crosswalks
and sidewalks on West Point Pike between Park Ave. and Jones Avenue would be completed next year.

"Both possibilities are real," the manager said. "But I anticipate weather conditions slowing
the completion of this project."

Township engineer Art Boesler recently provided a status update of the project.

A $300,000 federal grant — procured by U.S. Rep. Allyson Schwartz, D-13th District, and
distributed by the Pennsylvania Department of Transportation — will fund the installation of
lighting intended to remind residents of the village's relationship with the railroads plus the
decorative concrete work in nearby crosswalks, according to Perrone.

Perrone has called the project an attempt to beautify West Point Village, one of the most
historic sections of the township.

He said that the village, which dates back to the 19th century, had an active rail line,
a train station constantly handled freight and the community provided a stop for a trolley line.

Township officials hope to award the project bids later this year so construction could
begin in the autumn, Perrone said.

"We're doing everything in our power to try to make that happen," he said.

In February, the commissioners delayed the project during the Sumneytown Pike
widening project since a portion of the detour included West Point Pike.

Township officials unveiled the proposed streetscape in the fall of 2008 after spending
most of the previous 10 months working out the details with a committee of residents.